Gainesville High School Highlights
Built to serve 2,557 students, a state of the art facility with:
Dedicated space for band, orchestra, chorus, and black box theater
Visual arts spaces overlooking courtyard
Outdoor covered amphitheater
Dedicated turf stadium and practice fields
State of the art school media and extended learning areas
Dedicated criminal justice lab space
Dedicated gaming and building trades space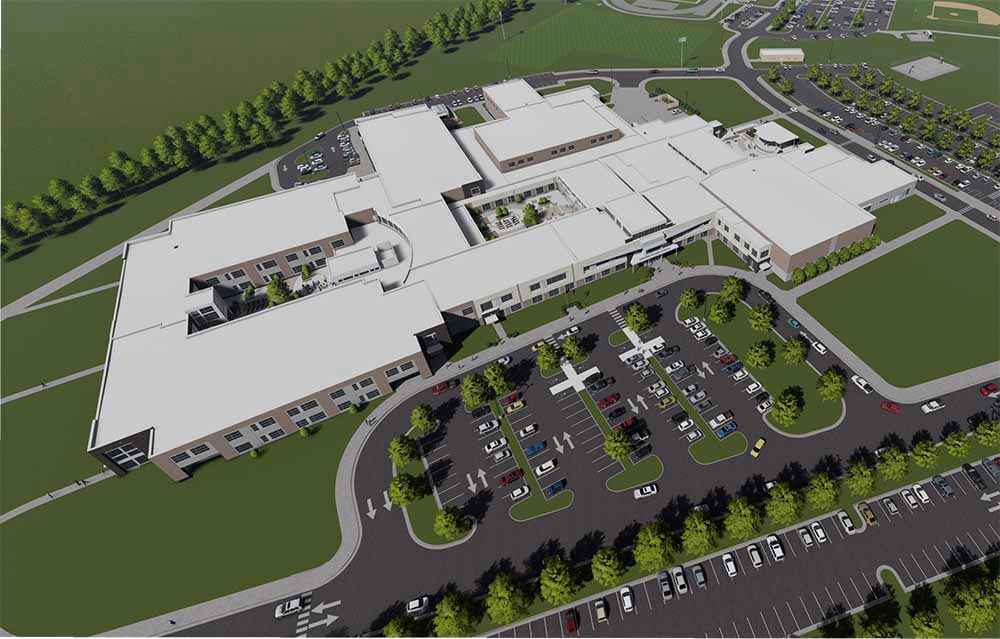 Academic Houses
All Gainesville High School (GHS) students will select an Academic House within which to study. As students select coursework with a school counselor, prior to the start of their ninth-grade year, students will identify a pathway that they wish to explore, and select coursework that is commensurate with their selected pathway.
Language & Culture
Writing and Communication
Fine and Performing Arts
World Languages and Culture
Health & Medicine
Biomedical Science*
Global Ecology
Science
Independent Study & Scholarship
Business and Marketing
Health and Fitness
Interdisciplinary Studies (Student Proposed)
Engineering, Math, & Automation
Engineering, Design, & Construction*
Coding, Gaming, & Robotics
Mathematics*
Political Science & Criminology
History and Political Science
Criminal Justice
All students at Gainesville High School will select a Global Pathway.
Global Pathways Program
Program Requirements
All students at GHS will select a pathway and associated coursework with the help of GHS faculty and staff. To complete a pathway students will:
Complete four courses within a concentration.
Complete six courses with at least two at an Advanced Placement level in the Mathematics, World Language and Culture, History and Political Science, and Science pathways.
Have the option to complete a pathway with Distinction by completing an Extended Learning Experience plus 40 hours of leadership or community service.
Students may also earn Pathway Completion with Distinction by successfully completing AP Capstone Seminar plus 40 hours of leadership or community service during high school.
Have successfully studied Algebra I or a higher math course in middle school to be eligible to join the Mathematics Pathway.
Program Opportunities & Benefits
Customizable academic pathway choices with dedicated classroom spaces for coursework across pathways.
Extended learning opportunities that all students may pursue.
Students grouped by pathway electives and within AP Capstone coursework.
Opportunities to blend extended learning activities across pathways and houses.
Leadership & service opportunities for all GHS students.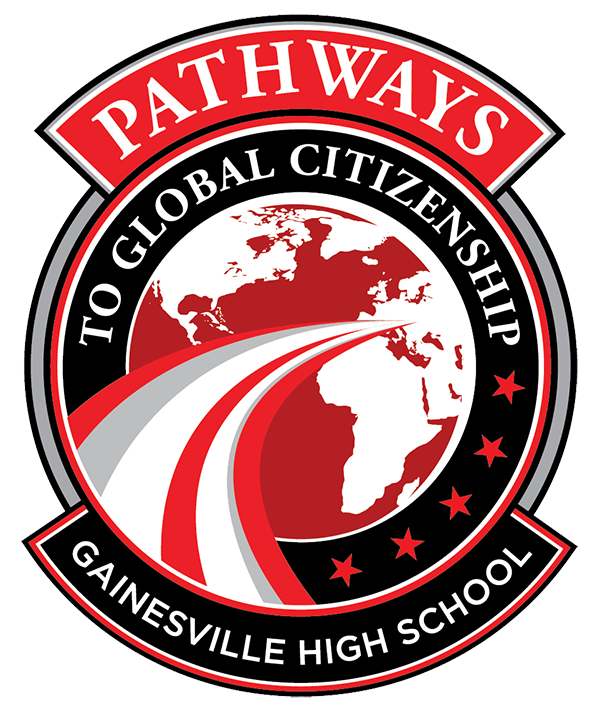 Transfer Options
Students may transfer into one of three GHS Pathways: Math, Health and Biomedical Sciences, and Engineering, Design and Construction.
Generally students may transfer from western PWCS schools into these programs, with additional information on the PWCS specialty program webpage.